What are the reasons to get a repossessed property?
Legitimate transaction from a trusted institution
Availability of cheap and bargain prices
Updated tax payments and utility bills
Monthly payments can be made
Opportunity for business investment
Aside from banks, an online financing company in the Philippines such as Asialink offers foreclosed properties. These are houses, apartment buildings, condominium units, or commercial spaces that have been repossessed by a financing institution. But is it really a good deal to purchase these? If you're looking for reasons to get a repossessed property, keep on reading!
Legitimate Transaction From A Trusted Institution
Because buyers are looking for affordably-priced properties, some agents use shady tactics to lure in customers. For example, sellers will put a good price for a home during the pre-selling stage. But once the supposed turnover is supposed to happen, the development will still not be done. Extensions will be given until a customer gives up.
In some cases, less reputable developers will even withhold information about the property. Others would bait potential customers with budget-friendly properties but once you talk to them they would offer you other listings which are more expensive.
That's why if you want to save money but still find a good-priced home, you can rely on a legitimate transaction from Asialink Finance! Because they are registered as an official fending company with the Securities And Exchange Commission, you can guarantee that your money will be worth it in the end.
Availability Of Cheap And Bargain Prices
Now that you have found a government-recognized institution to transact with, it's time for you to look for good prices! If you're searching for developers of brand new homes, you might be put off with the hefty price tags. Generally, repossessed properties are cheaper than newly-built buildings and homes because they are pre-owned assets.
But because of the good prices, you can expect competition to be tight. Many buyers are looking at these properties for two reasons. While numerous clients are looking for bargain-priced homes others may be looking at it as an opportunity for business.
By saving on property costs, you have more budget for other needs such as renovation, furniture, and design! Compared to purchasing a brand new house, you will have extra money to fill your home with new things. That's why once you decided to purchase a repossessed home, treat yourself as lucky.
Updated Tax Payments And Utility Bills
Speaking of the bargain and cheap prices, a repossessed property is worth it because all the fees associated with the building and lot are already taken care of. This is because, in the event of a foreclosure, the title is immediately transferred to the private lender. Once they assume ownership of the property, all the liabilities are also passed on to them.
So what does this mean for you as the next titleholder? It means that all the official taxes and monthly dues are already settled by the financing institution. As long as you're transacting with a reputable seller, you know that the property doesn't have pending court cases and fees.
Monthly Payments Can Be Paid
Now that you know that you're getting a repossessed property for an affordable price, you need to explore your payment options! Because paying for a house and lot in full can be difficult, some financing institutions offer monthly payment terms.
Thanks to this, you won't have to use up all your savings when buying a home or commercial space. With low-interest rates and cheap prices, your monthly payments can be paid together with a spouse or family member.
If you use this opportunity to purchase a repossessed property, there are numerous things you can do to complete the payments in time. If you're business-minded, you can even use it as a source of income.
Opportunity For Business Investment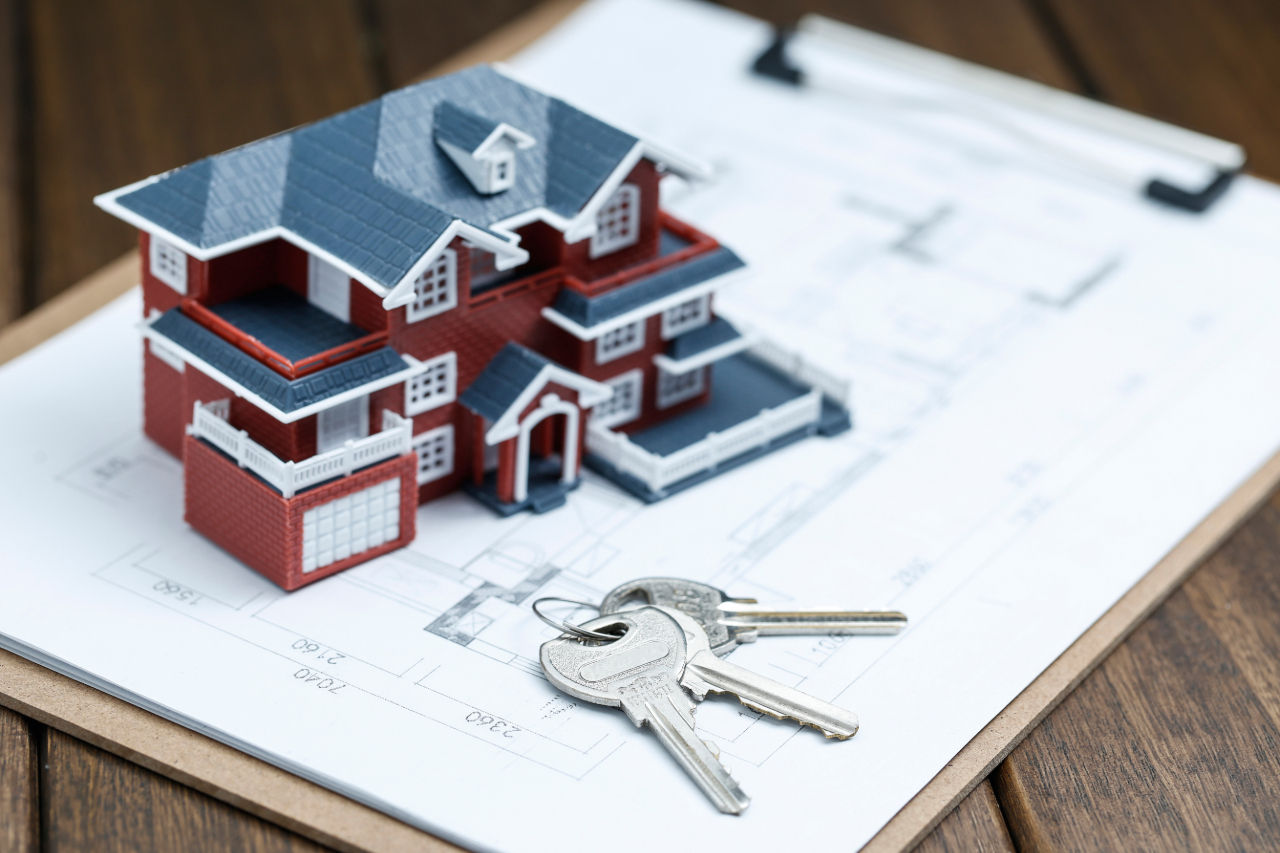 Because you're getting a repossessed property for an affordable price compared to buying a brand new house and lot, you can also use this as an opportunity to sell it at a much higher price!
In fact, property investors use this strategy in their business. Some would hold on to the property until the market value appreciates. But a smarter move experienced entrepreneurs make is to apply for renovations and have it rented out. Others also offer rent-to-own options!
But if you prefer to sell it fast, many customers are also looking for newly-renovated properties for a good price. It's a good thing that you bought it at a bargain price, which means that you'll have a higher profit margin in the end.
Key Takeaway
Not all posted real-estate ads on the internet are legitimate. This means that you could get scammed if you're not careful. But if you're buying a repossessed house from a financing institution, you're sure of a legitimate transaction. And the good thing is, they're available for a cheaper and bargain price!
Because the financing organization is responsible for these properties once they're repossessed, you're sure that all the taxes and utility bills are paid. When you buy one, you can pay for the house monthly, so it's not a burden to your financial capabilities. You can even resell it for a good price if you're thinking about making money from the property.
With these reasons to get repossessed properties, you don't have to hesitate! Check out our repossessed properties on sale! You may also send a message to Asialink for more information and assistance.