What are the tips to pay off your loans faster?
Get assistance from a loan consultant
Opt for a shorter loan term
Create a monthly budget
Pay more than the monthly minimum amount
Use your extra income as payment
Pay your dues on time
Nowadays, it's more practical to apply for a loan when paying for big expenses such as a brand new car, your children's education, or a family emergency. But you might be hesitant because the repayment term can take forever to finish. However, when you choose a loan suitable for your budget and you're committed to pay them off, you can settle them in no time. Keep on reading for some tips to pay off your loans faster.
Get Assistance From A Loan Consultant
Applying for a loan can be overwhelming if it's your first time. If you don't know what loan service is suitable for your needs, it is recommended to talk to a loan consultant first. Their job is to assist applicants like you in choosing a loan that is appropriate for your budget and financial goals — like settling the loan balance in the shortest time possible. This way, you can pay off your dues without stressing too much.
If you're interested in applying for an Asialink loan, you can approach any of our accredited loan consultants all over the Philippines. Our team can help you find a loan term that you can comfortably stick to.
Opt For A Shorter Loan Term
If you're looking for the fastest way to pay off your loan, getting a shorter loan term is recommended. For example, instead of a year, why don't you opt for a six-month loan term if you can afford it?
While you may have a higher monthly installment because of the less time needed to pay off your dues, you'll definitely benefit from lower interest fees. Depending on the amount of your loan, the difference could be significant. Although you're shelling out more monthly, you can finish your loan as quickly as possible.
Create A Monthly Budget
Whether you're paying for a short-term loan or not, one of the most foolproof ways to settle it faster is by creating a monthly budget. When you receive your income, put your loan dues as part of your expenses. Cut back on things that you don't need so you can allocate more money for your monthly payment.
This might take some time getting used to, but it's a small sacrifice to what you're getting in return — be it a brand new truck, a new home, funding for your business, or an opportunity to study again. By budgeting, you won't have to worry about accumulating additional debt because every peso and centavo is accounted for.
Pay More Than The Monthly Minimum Amount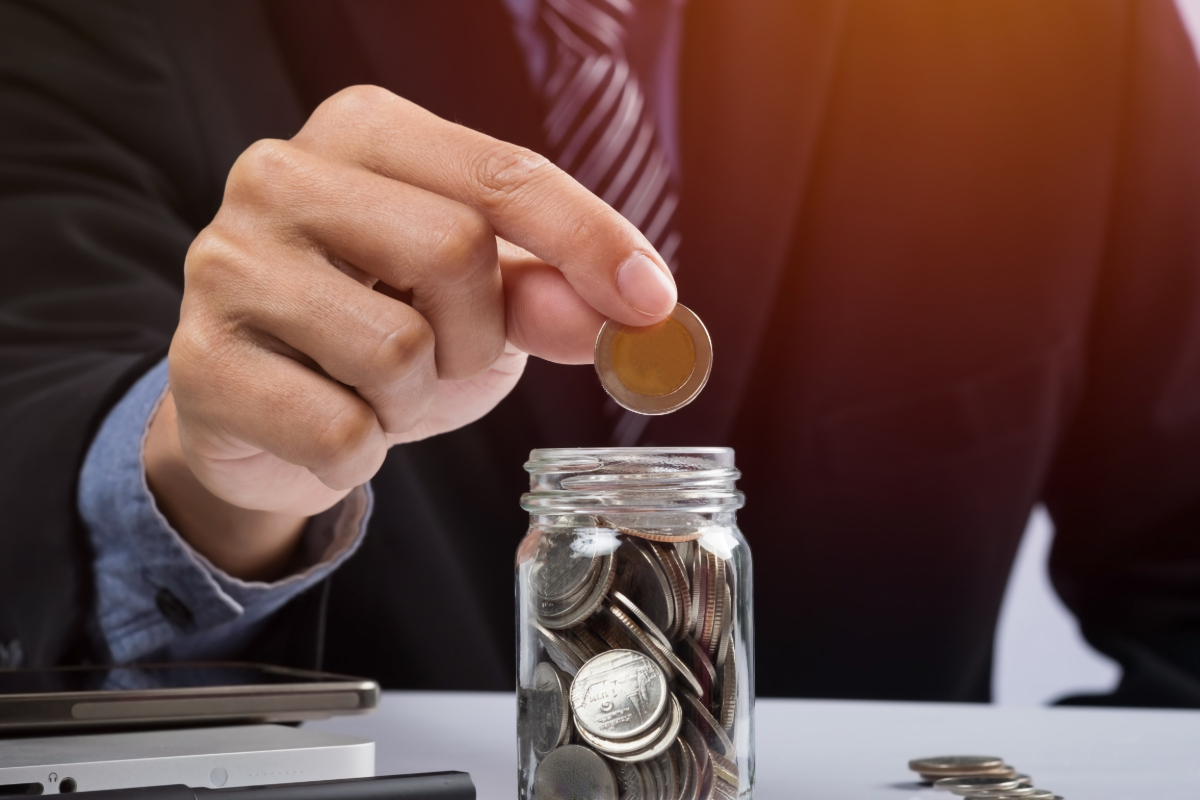 If you want to settle your loan faster, one good strategy is to pay more than the monthly minimum amount. The extra cash you allocate towards your loan will be deducted from your overall balance, so you can shorten your term!
You can start doing this by rounding off your payments. For example, if you owe 1,325 pesos, you can pay 1,500 a month if you have extra cash. But if you have a tight budget, this might be difficult to do. In that case, you can make one extra payment each year if you receive extra income.
Use Your Extra Income As Payment
Be smart and creative when looking for extra sources of income to pay off your loan faster. If you're an employee, you can take advantage of your 13th-month pay, mid-year bonus, or cash rewards from your company to remove a huge chunk of your loan. Doing this allows you to settle your dues faster.
If that sounds too difficult, you can divide your extra income in half. One part will be allocated to your loan while the rest can be used for buying Christmas gifts or other miscellaneous expenses. It's an effective way of achieving your financial goals while still being able to reward yourself from time to time.
Pay Your Dues On Time
Don't forget to settle your dues on time so you won't have to pay late fees on top of your balance. You can do this by paying off your loans immediately after you receive your income. This way, you have a routine you can stick to and you won't be tempted to use your hard-earned money for other unnecessary stuff.
Another good trick to follow is to make half-payments twice a month or every two weeks. Did you know that there are 26 fortnights (a period of 2 weeks) in a year? That means if you pay off half of your balance every two weeks, you're covering one extra month per year. This shortens your loan term, so you can pay it off faster!
Key Takeaway
A loan helps you afford big expenses that can improve your quality of life, reach your dreams, and pay off emergency bills. That's why it shouldn't be scary, as long as you use it for the right reasons. With some effective strategies, you can even pay it off in no time!
Now that you know the tips to pay off your loans faster, you don't have to hesitate to apply for one! Asialink can help you find the loan term that fits your financial goals and capability, so you can pay it sooner. Click here to view our loan services.