What are the similarities and differences between credit cards vs personal loans?
Credit Scores
Interest Rates
Loan Amounts
Monthly Payments
Annual Fees
When you have a family to support, a business to run, or emergency bills to settle, there are times when you might need financial assistance. If that's the case, the two main options you have are a credit card and a personal loan. Both will give you the ability to borrow funds and pay the money back in monthly increments. But when you compare them, there are also some differences that you might find. Read on to know more about credit cards vs personal loans.
Credit Scores
For both credit cards and personal loans, being diligent in paying your monthly dues can help boost your credit scores. This is vital if you have a plan to apply for financial assistance in the future. Financial institutions use credit scores or credit ratings to look at how you can manage loans on time. If you have a good credit rating, your loan applications can get approved faster and you can borrow a larger sum of money from the financer.
Fortunately, availing of financing assistance from Asialink makes it easier to maintain a good credit rating. From the start, their financing experts will help you develop a plan based on your capacity to pay. This way, you can settle your monthly payments without a problem and you'll get enough cash to fund your expenses.
Interest Rates
When you're looking for financial assistance, one of the things that you probably look for is the interest rate. Keep in mind that a lower rate can make it easier for you to settle your monthly payments.
Both credit cards and personal loans are paid back with a percentage of interest. But typically, credit cards have higher interest rates. This is why they're best used for loans that you can pay off in a short time. If you don't settle the monthly bill, you can be charged extra fees. This can accrue over time and become a considerable burden on your finances.
In comparison, personal loans offer a much smaller interest rate. For instance, you can take advantage of as low as a 1.5% interest rate if you opt for financial assistance from Asialink. This is included in a fixed monthly bill, so you can settle your payments without going over the budget.
Loan Amounts
A credit card comes with a maximum credit limit that controls the amount of money you can borrow. If you exceed that number, you have to pay off your loan first before making additional purchases. This is why a credit card is best used for small purchases such as groceries, clothes, and the like. But if you have a high credit limit, you can also make big purchases as long as you know that you can pay back the full amount on time. Otherwise, you might spend more than you earn.
If you're looking for financial assistance for big-ticket items such as a car or a truck, a personal loan is your best choice. You will receive a lump sum at the beginning of your loan term that you can use to finance your needs. This amount will depend on your income and capacity to pay, so you will be more than able to fulfill all obligations of that loan.
If you need help financing a new or pre-owned vehicle, you can apply for Asialink's financing services. They can provide up to 70% of the appraised value of a car, which helps make this large purchase possible. But if you're looking for cash for other expenses, you can also benefit from their collateral loans that can give you much-needed cash in your pocket.
Monthly Payments
The repayment term for a personal loan can vary depending on your situation. But typically, it can last as long as 3 years. You will need to pay for a fixed amount of money each month, so it can easily be included in your budget. The payment will already reflect the amount you borrowed and the interest rate. If you pay your dues in time, you will know exactly when the loan term will end.
Whereas when you own a credit card, you have a revolving line of credit. This means you can use it to make purchases repeatedly until you reach the credit limit. Because of this, the repayment amount and period will depend on your spending. There won't be a specific deadline but if you don't pay the monthly balance on time, you will be charged with extra fees.
Annual Fees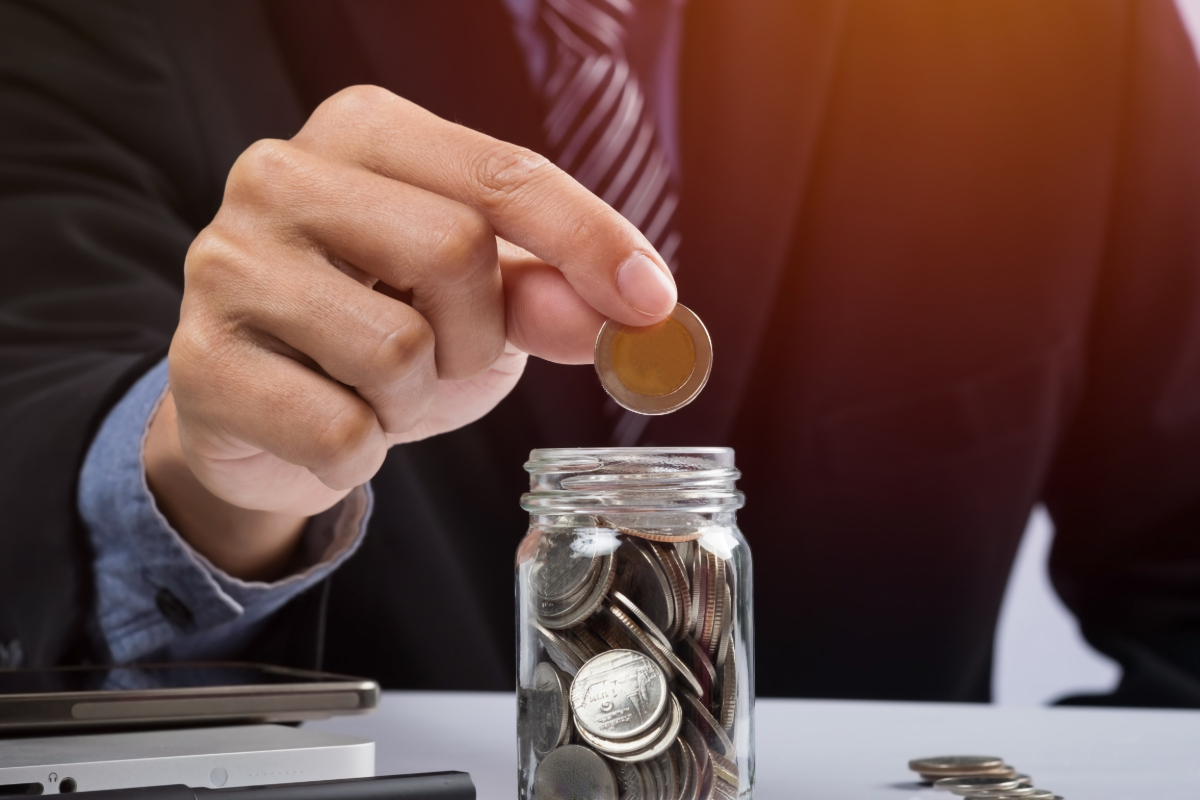 A credit card gives you flexibility in your spending. That means you can own one without having to use it for a while so you can limit your expenses.
Even if you don't use your credit card, you need to pay the annual fee to keep your account open. Some cards don't require this fee but you have to let go of the benefits such as rewards or points. In addition to that, some banks waive this fee during the first year.
If you want to avoid the annual fee, you can switch to a no-fee credit card or opt for a personal loan instead. Asialink doesn't require a yearly fee, so you can focus on paying for the loan itself without any uncertainties.
Key Takeaway
When talking about credit cards vs personal loans, both allow you to purchase your lifestyle needs and wants. But unlike applying for a credit card, you can get a personal loan from Asialink even if you don't have a bank. You also get lower interest rates and no annual fees.
With personal financing from Asialink, you can get enough money that you can use to purchase big-ticket items such as a car or a truck while paying a fixed amount monthly. Compared to that, credit cards may be tricky because your monthly bill will depend on your purchase activities.
That's why if you're interested in financing assistance from Asialink, you can apply today! Allow our loan consultants to help you address your financial woes.